Remote Video Monitoring by licensed security guards is the latest technology used to successfully fight crime and monitor any area around the clock.  Digital Security Guard has combined two proven methods together to deliver the ultimate level of protection.  Licensed Security Guards and Video Surveillance are fused together to create the essential security solution.  Remote Video Monitoring with licensed security guards has many benefits for industries of all types.  
Airports and mass transit agencies have embraced remote video monitoring by licensed security guards since the inception of this easily adaptable security measure.  Most businesses and large gathering areas already have some type of surveillance system in place.  Set up to allow for remote video monitoring can be achieved instantaneously if security surveillance systems are already in place.  Most modern security surveillance systems have the ability to be remotely viewed and configuration is fast and simple.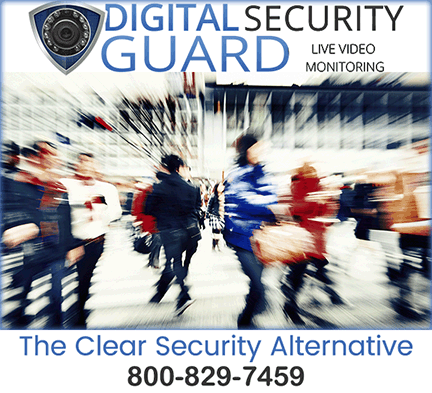 Apartment Complexes and Gated Communities have also strongly accepted the use of remote video monitoring with licensed security guards.  A stationary security guard is easily out performed when you have many sets of eyes watching different common areas (Community Entrance, Clubhouse, Pool House, Recreational Areas, Parking Lots, Streets, etc… ).
Car dealerships are prone to unwanted visitors after hours.  Licensed Security Guards know exactly what to look for and most of the time they can alert the proper authorities before the crime is even committed.  Security Surveillance Systems have the ability to have microphones hooked up to the cameras.  Giving an audible alert is highly impactful whether an ear splitting alarm or an actual voice that warns the perpetrators.  Telling a criminal that you have already contacted the authorities along with a brief description of them including clothes colors will send the perps fleeing.
Most Banks will generally have at least one security guard patrolling the grounds.  Many times a bank robber will go after the licensed security guard immediately.  Disrupting the security guard and their ability to call the police is not an issue with Digital Security Guard.  Our licensed security guards are trained to know exactly what to look for in many different scenarios.
Construction sites and commercial properties often house very expensive equipment that are habitually targeted by thieves looking for an easy score.  Even the crimes that take place in mere seconds like the smash and grab or hook and go are apprehended due to immediate response times and perfect descriptions.  Your assets and valuables won't make it far when law enforcement is provided an accurate description of the persons and their vehicle.
Hospitals and Doctors offices use remote video monitoring in a variety of ways.  Security purposes are always primary but their ability to capture everything has found these remote video monitoring services being used to counteract frivolous lawsuits.  Many times patients and visitors will make outlandish claims against a staff member or even an event like slip and fall.  Remote Video Monitoring puts these shallow and baseless claims to rest before massive legal bills are piled up.  Our licensed security guards have even been called by the courts to give sworn testimony concerning meritless lawsuits.  Many lawsuits have been dismissed by Digital Security Guard and the remote video monitoring services.
The retail industry and any businesses that deals with any volume of cash and merchandise have also recently started incorporating remote video monitoring.  Restaurants and food vendors are heavily trafficked by many new visitors so you never know what to expect but the unexpected.  Having a record of all transactions and transgressions is the only way to completely protect your business wholly.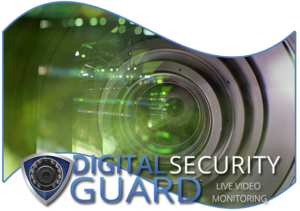 Schools and learning institutions are now requiring better security surveillance techniques due to the alarming amount of attacks and mass shootings in recent years.  Remote Video Monitoring is the perfect type of technology to stop a tragic event before its get started.  
Contact Digital Security Guard with any questions about our remote video monitoring with licensed security guards.
800-829-7459
Remote Video Monitoring