Digital Security Guard has become the go-to supplier of professional remote video monitoring services. Our company works to simplify the implementation of the best residential and business security tactics onto your property through remote video surveillance system monitoring. If you've been looking to up the ante on security for your home or business locale Digital Security Guard can help ensure that property is continually protected by monitoring vulnerable areas as well as your technology and assets. Our services can be implemented onto any property that has a remotely accessible CCTV system. Our company staffs licensed and well-trained security guards who will attentively watch over the live footage of your video security system and execute a proper response to potential threats.
Proper methods of security can be truly daunting to discover in today's world. This is why an ever increasing number of homes and organizations are looking towards better answers in what the best approach to ensuring their protection may be. Digital Security Guard gives the ideal answer for this issue, offering day in and day out remote video surveillance system monitoring solutions. With our cutting-edge video monitoring hardware and the extensive expertise of our licensed security personnel, Digital Security Guard is able to maintain proficient vigilance of numerous zones all through your home or business locale.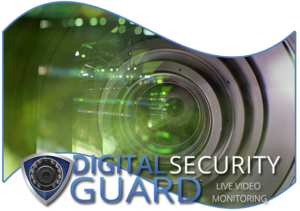 You can elect to hire our team for professional 24-hour a day security services in order to guarantee that your business is being dexterously protected around the clock. We have substantial experience in catering to the security needs of business owners of all industry types and are confident that we can help meet your individual needs. Some of the industries and locations that we help secure through our remote video surveillance system monitoring services include:
Residential Complexes – Our services will help your tenants feel more secure while they are home and allow you to focus on all the other details and responsibilities that come with the management of apartment and other residential properties.

Auto Dealerships – Because car dealerships carry such high-value products at their locations it is important to implement the proper security strategy to protect them from theft and vandalism. Our remote video surveillance system monitoring solutions allow you to run your business with peace of mind.

Construction Sites – Our services will help deter unwanted intruders while protecting your business from being faced with an unjust litigation case because you will have a record of your remote video surveillance system's footage.

Parking Lots – The unfortunate statistic for violent crimes that occur in parking lot sites is an approximate 1,400 reported incidents a day in the United States alone. Digital Security Helps minimize risk for criminal activity and deploys immediate emergency response when a situation calls for it.
Digital Security Guard is the premium solution if you have have been looking to implement remote video surveillance system security monitoring services for your home or business. Contact our team of security specialists today if you are interested in effectuating our services or have any questions regarding Digital Security Guard.
Remote Video Surveillance System