Applications for a Virtual Security System:
The growth of technology has opened up the market for remote video monitoring to achieve a virtual security system. There are a number of different benefits that we see come from this advancement in the surveillance system industry. With innovative security camera products and accompanying digital or network video systems, we can see the natural progression of what the next phase of personal and business protection will be: a virtual security system.
A digital, remote, or virtual security system all refer to the same idea. With security cameras now being capable of connecting to networks with an internet connection, they are able to be viewed remotely from anywhere with an internet access. Traditionally, a person had to be within a specific area to monitor screens that the footage was being fed to. This is no longer true. The parameters for viewing your security system have grown exponentially with the possibility of remote viewing.
So what are the most common applications for a virtual security system? Well, this idea has become increasingly popular in both commercial and residential surveillance systems. Some of the areas that commonly rely on a virtual security system are listed here: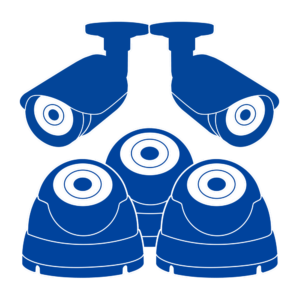 Retail Security

Construction Security

Gated Community Security

Virtual Doorman

Parking Lot Security

Hotel / Hospitality Security

Auto Dealership Monitoring

Government Institution Security
Obtaining a Virtual Security System:
In order to obtain one of these innovative surveillance systems, you have to have security cameras capable of transmitting their images remotely. Most of the more recent products in the security camera industry come equipped with this technology and are just as easy, if not easier, to install than the previously used products.
Finding a deal for security cameras and equipment is important if the time has come to upgrade your own surveillance system. By doing so and employing such businesses like Digital Security Guard to remotely monitor your security footage you are able to save money quickly and ensure your property is properly protected at all times. Additionally, a virtual security guard acts proactively with emergency services to keep response times as quick as possible.
Online distributors of security cameras and surveillance equipment are the cheapest answer to upgrading or implementing a new surveillance system. Companies like Security Camera King work in hand with manufacturers and offer their products at wholesale prices for anyone in need of protection products. For a look at their entire catalog of security cameras and surveillance equipment look at their website at Security Camera King.
Who We Are:
Digital Security Guard is a remote security agency that offers 24/7 monitoring for a more cost-efficient price than the traditionally manned security team. Our team is located in Boca Raton, FL and we have been working in this market since it first became possible. Investigate our website at Digital Security Guard for more information or CONTACT US with any additional questions you might have.
Virtual Security System