Digital Security Guard is the premiere solution for virtual guard services.  Pioneers in the remote video monitoring service, Digital Security Guard has created innovative solutions for a security guard service.  The best part about their virtual guard services is that it cost much less for a remote video monitoring service than a traditional security guard service.  In recent years Remote Video Surveillance has proven to be just as effective as having security guard services and in many cases even more successful as a crime deterrent.  Remote Video Monitoring is not only a great preventative measure but the ability to apprehend those responsible is a favorite tool of law enforcement.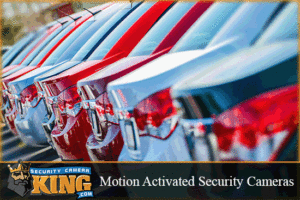 You only need video surveillance cameras in order to start utilizing the benefits of live video remote monitoring.  Our licensed Security Guards have a strong background in security from law enforcement to military.  These highly trained licensed security guards know what to look for when doing live remote video monitoring.  Virtual Guard Services are ideal for businesses in addition to residential homes and whole gated communities.  Virtual Guard Services are the perfect solution for protecting a myriad of industries and businesses.
Construction Site Virtual Guard Services
Construction Equipment, Tools, and Building Supplies often find themselves being targeted by criminals looking for a quick hit and run or smash and grab opportunities.  Not only can you monitor all criminal activities but you also have the ability to watch work production on a job site or any related construction project.
Retail stores that deal with any type of cash or monetary transaction always face the risk of theft.  Control and monitor your inventory and reduce loss with a remote video monitoring by Digital Security Guard.
Gate Communities, HOA and Neighborhood Virtual Guard Services
Monitoring who comes and goes in your neighborhood with Virtual Guard Services by Digital Security Guard.  HOA's were one of the first to employ remote video monitoring in different common areas (pool houses, guard gates, athletic facilities, etc…)
Hotel and Hospitality Virtual Guard Services
Hotels notoriously have large amounts of transient visitors and protecting them while keeping an eye out for suspicious activities is made much easier with the use of a Virtual Guard.
Auto and Car Dealerships Virtual Guard Services
In recent years, car lots have found themselves the targets of mass heist with thieves taking vehicles in quantity overnight.  Having a Virtual Guard will halt these types of activities and notify the proper authorities immediately.  Many times small teams of car thieves will repeatedly return the to the car during night hours to keep stealing car until the sun rises.
Banking and Financial Virtual Guard Services
Banks and Financial Institutions have always employed cameras and security guards.  Many times during a robbery, the bank workers cannot activate an alarm.  Having an additional eye in the sky that is offsite is just another added layer of protection.
These are just a few of the industries that already successfully use a Virtual Guard via live remote video monitoring.  Call Digital Security Guard if you have any questions about employing live video monitoring.
800-829-7459
Virtual Guard Services
Related Blog Articles