Have you ever considered a remote video monitoring service?  The number of businesses and homes that use remote security guard monitoring services are forecasted to exceed 100 billion this year.  The reason for the tremendous growth rate for remote video monitoring service is easily discernable.  The success rate for curtailing criminal activities is remarkable.  Remote Video Monitoring does not only deter crime but actually apprehends the perpetrators at a highly successful rate.  Another key factor for the surge in having a remote video monitoring service is largely tied to the public sector.  The general public has been replacing traditional security guards at an alarming rate with remote video monitoring service that uses licensed security guards.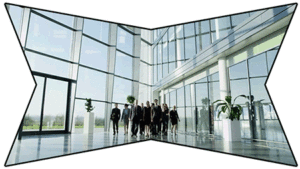 The implementation of security surveillance technology where security guards were once used is done much easier because of the advances in HP IP Cameras.  This truly is one of the few times the makers and users of remote video monitoring service greatly benefit from a valuable service at a low cost.  In addition to the HD IP Cameras and IP enabled security recorders a key cog in the development and a vital component of this technology are network friendly components and internet speeds.  Door Sensors, Security Recorders, HD Surveillance Cameras, Encoders and other security-related technologies have all adapted IT (internet technology) protocols allowing for a better overall surveillance coverage scheme.  Remote Video Monitoring thru high definition security surveillance cameras with licensed security guards has proven to be just as effective as traditional security guard services at a fraction of the cost.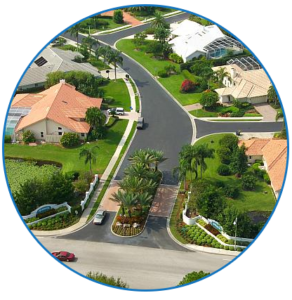 Remote Video Surveillance combined with the ability of Security Cameras and Security Recorders to alert for a variety of scenarios.  From door breaches to motion activity and noises can trigger alerts* to be activated and sent via email, text or actual loud audible alarms can be actuated.  In a sense, you are not actually replacing your security guards but relocating them and eliminating a large financial burden.  A security guard that is stationary at one door entrance or guard house will generally only see what is immediately around their environment.  Eliminate any stagnant security measure by having an omnipresent eye that can cover a much wider area.
Remote video monitoring service allows your home, business or community the ability to secure larger areas with less security personnel.  Having few security guards also means a smaller budget for security solutions.
*Effective alerts from remote video monitoring service:
The ability to setup and detect when a virtual tripwire has been crossed.

Wrong Way Detection

Object or person stay in an area longer than expected

Access Identification and Verification
DETECT, TRIGGER, NOTIFY
A remote video monitoring service is truly the most intelligent security solution with an affordable price tag.  Don't break your personal security budget for protecting you and your property. Call Digital Security Guard today if you have any questions about getting a Remote Video Monitoring Service.
800-829-7459
Remote Video Monitoring Service